Breed: Labrador x Poodle (Labradoodle)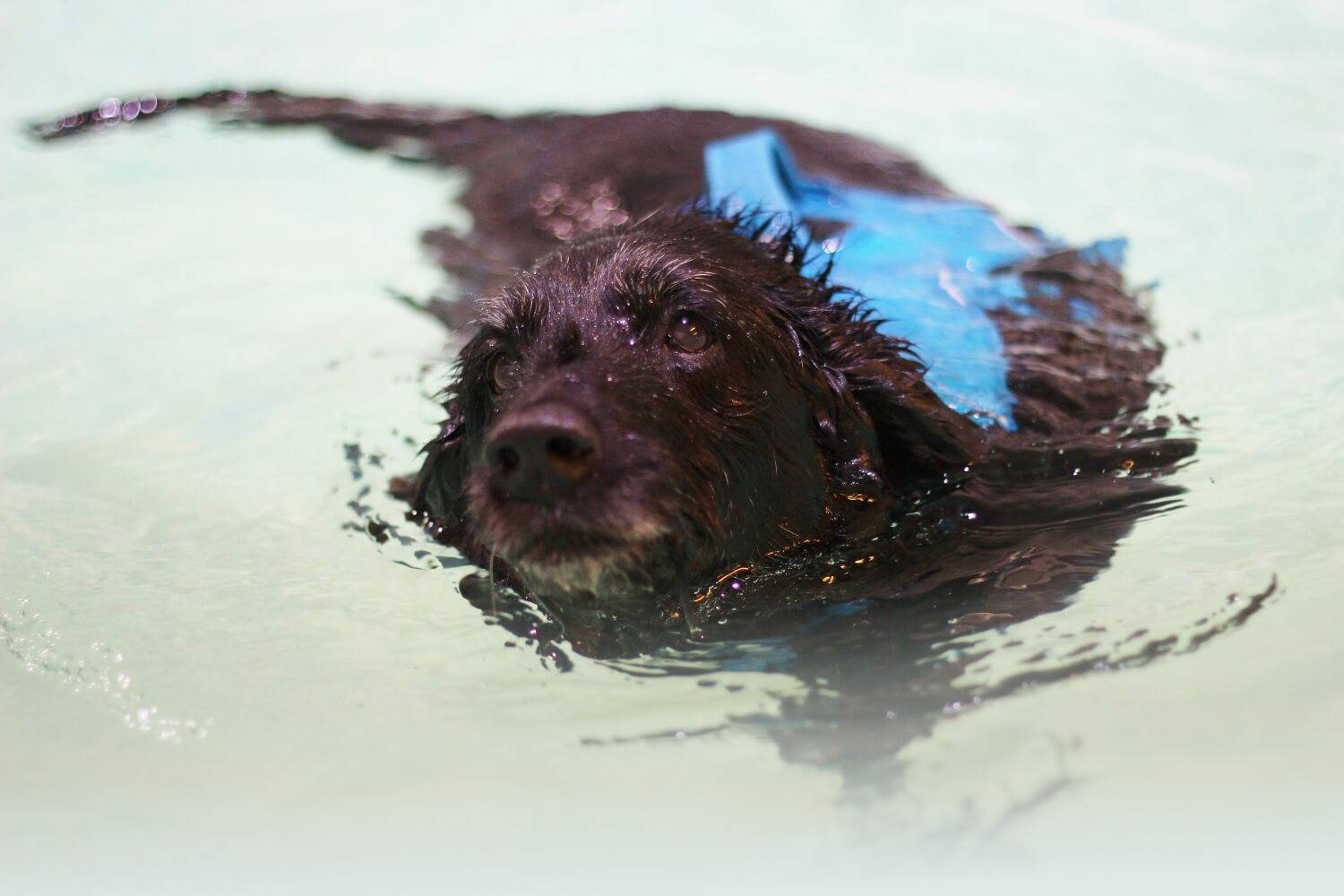 Reason for Hydrotherapy
Osteoarthritis Hips and Stifles
Storm
started to attend Bluewaters Canine Hydrotherapy Centre in September 2017 due to osteoarthritis in her hips and stifles.
Storm
had generally slowed down and was reluctant to exercise as she was stiff and sore.
Storm
was a little wary to start with but soon settled into her sessions nicely with the incentive of a tennis ball. There was initially very little extension from either hind limb(less on her right hind limb) and some abduction through her left hind limb.
Storm
progressed very quickly and her owners started to notice straight away that she was much more invigorated since the start of her treatment. Her mobility had greatly improved, she was less stiff and far more fluid in her movement.
Storm
still doesn't fully extend her hind limbs at times and requires some stimulation from our hydrotherapists to extend them further. Her forelimbs don't' extend very much from the elbow and her right forelimb abducts (kicks out slightly). We are working to encourage a better range of movement through her forelimbs. She still abducts her hind limbs at times.
Storm
's owners have been really pleased with her progress, she can still be a little stiff at times but is generally quite sprightly and seems to really benefit from her sessions here at Bluewaters.  Since the start of her treatment
Storm
has gained muscle on all four limbs, she has gained between 1-2 cm on her forelimbs and 4-5 cm on her hind limbs which is a great result.
Storm
has also lost 2 cm off her waist.
Storm
attends the centre once a fortnight and we all look forward to seeing her. She is such a calm, gentle dog and it's lovely to be able to help improve her quality of life.
Storm has severe hip dysplasia and has had operations of both stifle joints. As she got older her rear legs were giving way on walks and she was easily knocked over by other dogs.
Hydrotherapy has strengthened Storms legs and she walks much better now. She is also able to jump into the care more easily. Her legs no longer collapse under her on walks.
We have been very happy with the care at Bluewaters. The staff are friendly and look after Storm very well. The pool and surrounds are always clean. Storm enjoys enjoys the exercise which the staff turn into a game to keep her interested and happy. I would definetly reccomend this facility.
Val