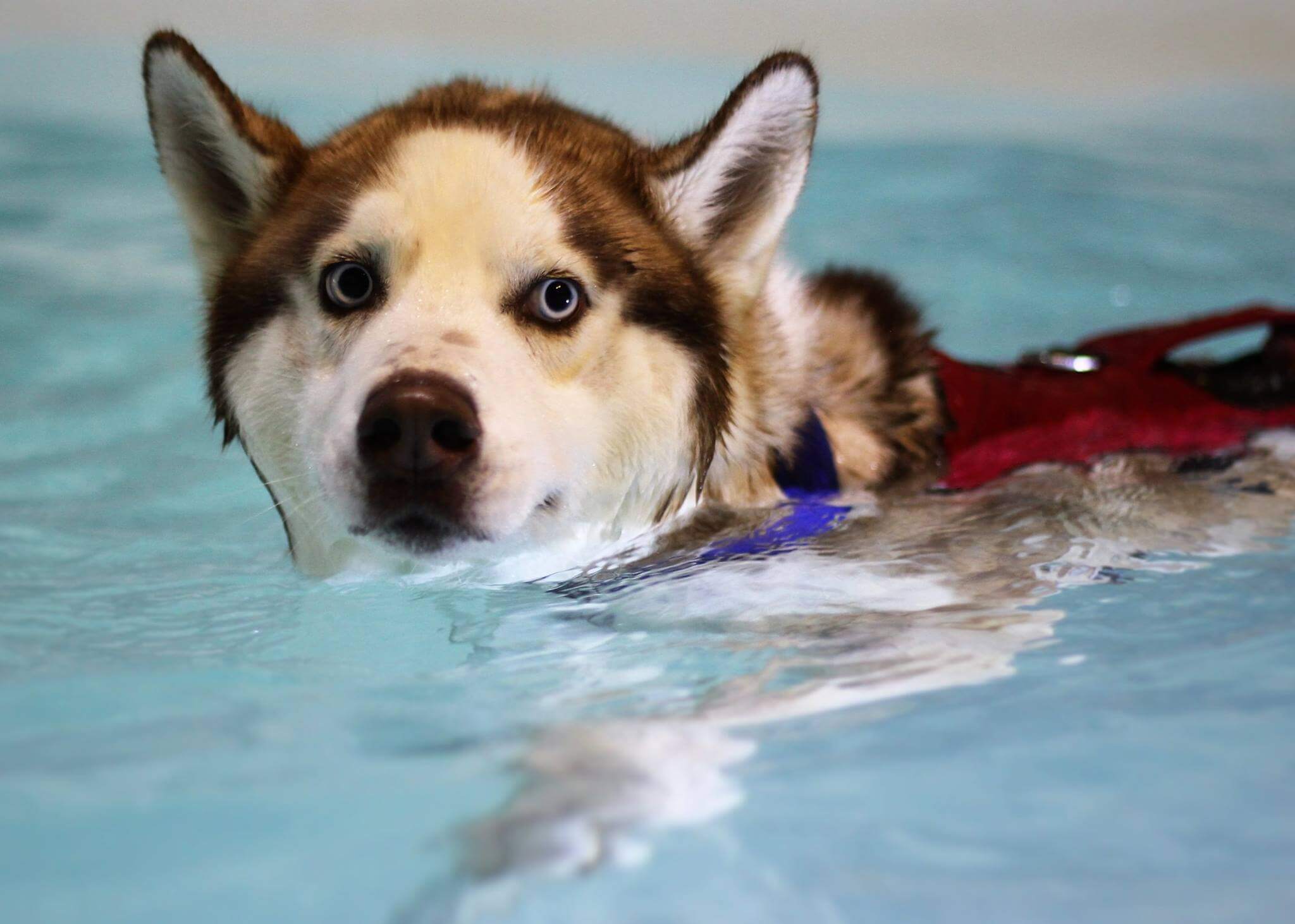 Reason for Hydrotherapy
Injury
In October last year firefighters in London received a call regarding a Husky puppy who had been hit by and dragged under a double decker bus. Estimated at 7 months, poor Max was left fighting for his life. With skin torn off down his back left side and bones broken, the road to recovery was going to be a long one.
Figherfighter Llewellyn Legall contacted Tania of HEART Welfare a rescue charity for Huskies who together with Medivet stepped in to aid his recovery through care and fundraising. After extensive reconstructive surgery to piece back together his torn skin attention turned to his broken pelvis and hip excision arthroplasty surgery at RVC London. Through everything Max's fighting spirit and cheeky nature shone through. During his recovery he brushed with royalty meeting Camilla Duchess of Cornwall wearing a technicolour onesie, that's Max, not Camilla of course!
After six months in the care of fosterers Karen & Pete Robinson, the vets gave the go ahead for Max to start hydrotherapy at Bluewaters. We have been lucky enough to work with him to help build his strength in his back legs. He has gained muscle through swimming and is now ready to start a new chapter in his life, his forever home. A huge pat on the back for all those who have played a part in Max's journey – the firefighters of Greenwatch, Medivet London, RVC London, his carers, fundraisers and followers with HEART as we wish him all the best in his new home.
For further details about his journey please visit: https://www.facebook.com/groups/567657980051613/
To learn more about the rescue charity HEART please see: http://www.heartwelfare.co.uk/
There are many ways you can help HEART continue their great work – from transport runs to home-checking, fostering to fundraising, please contact them to find out more. Fostered by Karen from Worcester, Worcestershire